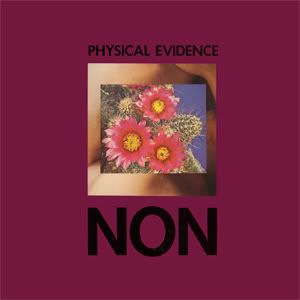 Tracklisting:
A1: The Surface Runs Deep
A2: Going, Going, Gone
A3: Into Thin Air
A4: Defenestration
A5: Opening
B1: There
B2: That's That
B3: In The Room
B4: Physical Evidence
B5: Man Kills Self While Cleaning Gun
B6: Inside Out
B7: Carnis Vale
Recorded live at shows performed between 1977-1980. Assistance With Location Recordings: Daniel Miller, Frank Fenstermacher, Genesis P.Orridge & Steve Thomsen. Recorded live at Kelbos in Los Angeles, SO 36 in Berlin, The Film Makers CO-OP in London, Bains Douches in Paris, Ratinger Hof in Düsseldorf, and the Whiskey A Go-Go in Hollywood. Loud. Noise. Fresh rip from vintage vinyl.
http://rapidshare.com/files/73708154/NON-Physical_Evidence-1982.rar