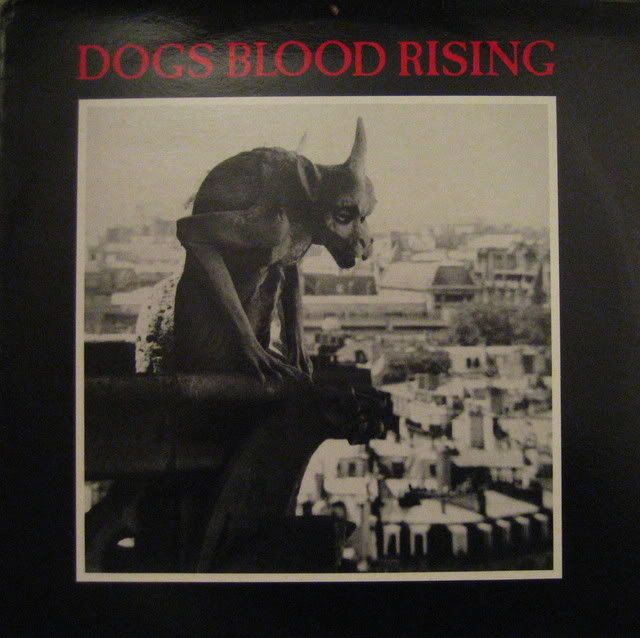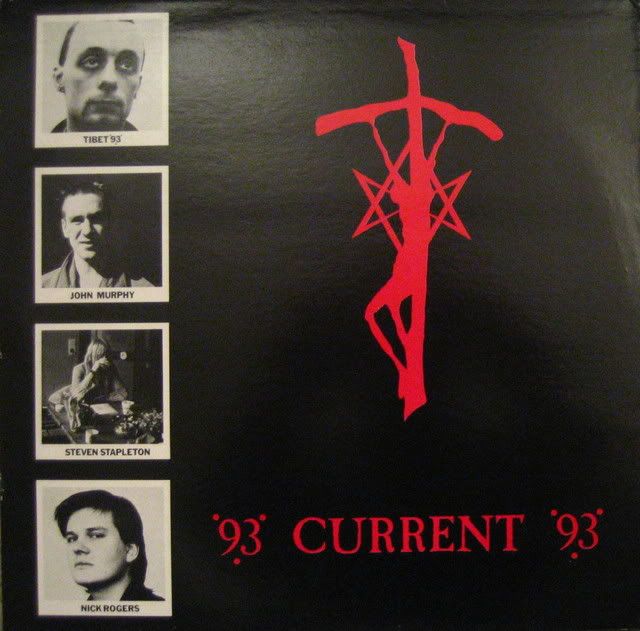 The brain child of David Tibet, one time music biz hack**, and Psychic TV member, Current 93 (along with Steven Stapleton's Nurse With Wound) really pushed forward the barriers for moody industrial music.
Stapleton from Nurse With Wound has been a constant member of Tibet's Current 93 from the origins of the Current 93 collective taking shape. Other notable members include Steve Ignorant of Crass featured here on the track 'Falling In The Fields Of Rape', Dougie Pearce of Death In June, Rose McDowell of Strawberry Switchblade, Nick Cave, Michael Cashmore, Marc Almond and even Bjork from K.U.K.L.
This was the second vinyl LP, the first LP 'Nature Unveiled' I do not own, although I used to have the cassette version, and can not seem to find it in my big box of cassettes I still own! I have a feeling I may of given it to Simon Norris of Cyclobe in the mid 1980's when we were both many years younger. At least it would have gone to a good home if that scenario is the case.
The tracks on this LP are magnificent, but slightly jarring in places, deliberately of course. Also like most early Current 93 the lyrics / poetry seem to be slightly on the Anti-Christ vibe.
David Tibet is now (strangely enough) a born again Catholic, and his record label, Durtro Records has released the two finest pieces of vinyl in my opinion for 2006 and 2007 respectively, in the majestic double LP's 'Black Ships Ate The Sky' and 'The Inmost Light'.
Both these vinyl records (or CD's if you are younger than me) are available from the Southern Studios or Amazon websites and are totally recommended.
** A little known fact is David Tibet coined the phrase (now a world wide genre) 'Anarcho Punk' in a review of a Flux Of Pink Indians and K.U.K.L gig in 1984 for the old weekly music paper, Sounds.